Nov 20 2022
1:30 pm - 6:30 pm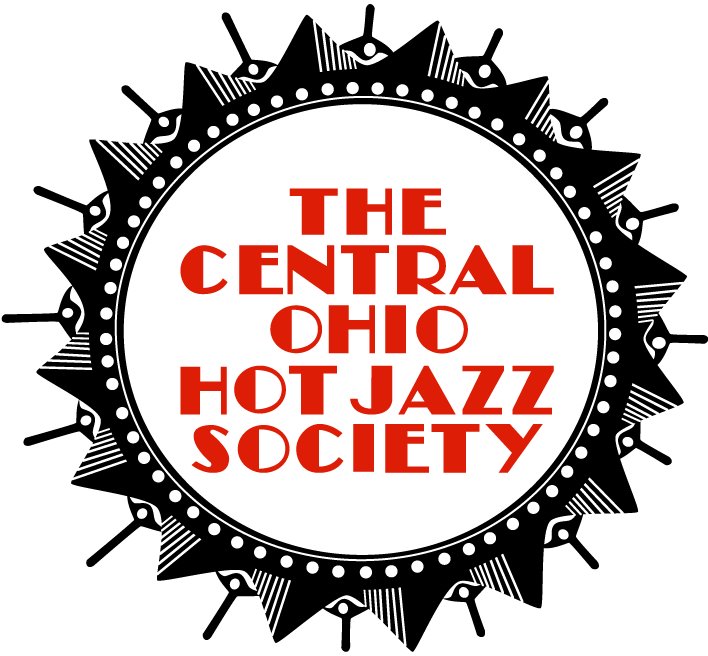 Central Ohio Hot Jazz Fall Harvest Festival of Bands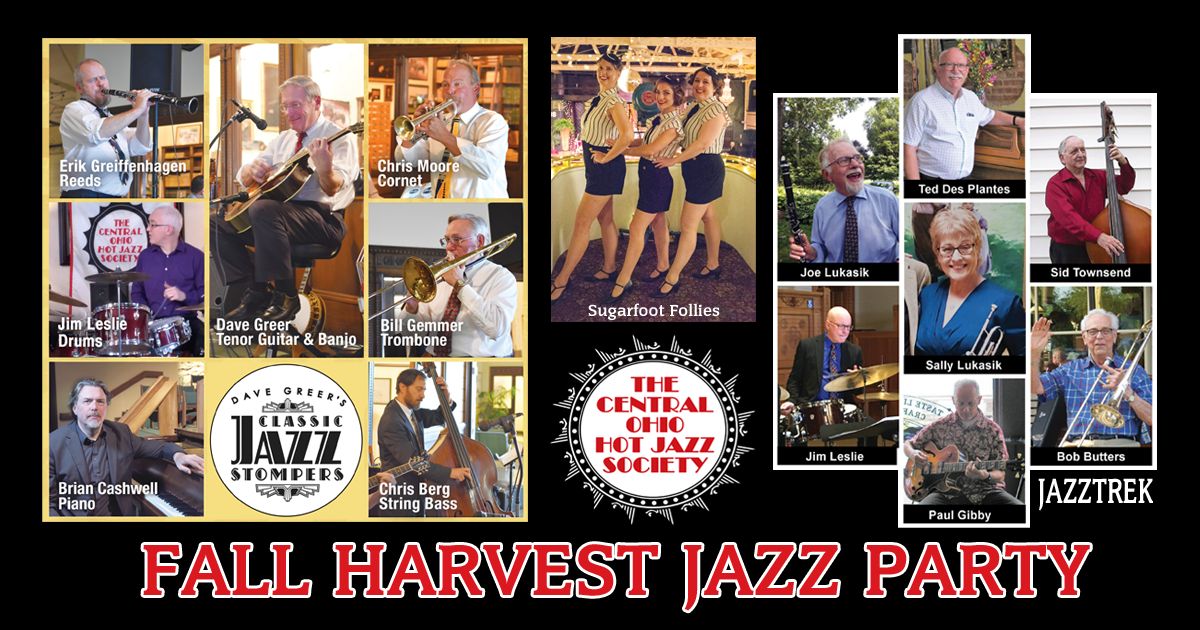 Join us at the party for 5 hours of Swingin' Hot Jazz music & dancing with 2 great bands!
The beautifully restored Valley Dale Ballroom is on the National
Register of Historic Places, and boasts the largest dance floor in
Columbus. There will be a light menu, bottled water, and soda pop for
purchase, plus a full bar.
Dave Greer's Classic Jazz Stompers – This talented band from
Dayton will be kicking off the party for us. They've built an enthusiastic
fan base both at home and abroad since they first hit the stage in the
late 1980's, reintroducing the great jazz of the 1920's and 1930's to
eager audiences. They've played in major music venues, such as the
Elkhart Jazz Festival and the Davenport Bix Festival, and toured
Belgium at the request of fans. In recent years they have also greatly
enjoyed playing for swing dance events.
The band: Leader Dave Greer, tenor guitar, banjo and vocals; Erik
Greiffenhagen, reeds; Chris Moore, cornet; Bill Gemmer, trombone.
The rhythm section is Jim Leslie, drums; Brian Cashwell, piano; Chris
Berg, string bass.
Sally Lukasik and JAZZTREK – Band leader Sally Lukasik has
assembled a talented group of musicians from Cincinnati, Dayton and
Columbus for this year's Fall Harvest Festival. Audiences will recognize the
players in JAZZTREK, as each of them has performed and recorded with
several notable bands from Ohio. This group's wide repertoire includes
Classic Jazz, fun Novelties and Swing tunes, sure to please vintage
dancers and listeners alike. Visit www.jazztrek.com for more info. →
The band: Leader Sally Lukasik, trumpet; Joe
Lukasik, clarinet; Bob Butters, trombone; Ted Des
Plantes, piano; Paul Gibby, guitar; Jim Leslie,
drums; Sid Townsend, bass.
← Dance Performance – As a bonus treat some
of SwingColumbus' most talented will perform as the
Sugarfoot Follies, a modern chorus girl troupe
performing dance forms from the jazz-era
Please bring non-perishable food
items! We will donate them to a local
food pantry. We often collect over 80 lbs.
$20 general admission, $15 COHJS members and SwingColumbus members, $10 students, free to music students and music teachers.